The design for the new WAGNER Design Lab combines architecture and design at the highest level. The limits of what is possible are redefined. The structure resting on slender steel stilts seems to float above the existing building, the former home of the Wagner family. Four gigantic glass panes represent the WAGNER DESIGN LAB. Measuring approximately 3.51 x 20 m each, they are the largest insulating glass panes in the world to date.
In WAGNER Design Lab, architects Titus Bernhard and Andreas Weissenbach have recently realized a giant display window for Wagner.
It all began with an idea: Peter Wagner and his brother Rainer, the third generation of a family to run a seating manufacturing business, together decided to spectacularly transform their parents' house in the municipality of Langenneufnach deep in southern Germany. Until then, what had formerly been their family residence had been serving as a showroom for the company's brand "Wagner Living" brand – and, as the finishing touch, an annex with a massive glass façade was planned, one on pillars and that would appear to hover high above the existing edifice. Once the experimental design was on the table, Peter Wagner did not waste any time in passing on the relevant order to the architects at Titus Bernhard. "Commercial construction is often neglected although just as much dedication can be invested in such places and an equally conceptual approach taken to them as would be expected of residential construction, and this is something that Wagner recognized," explains Bernhard.
Together with his colleague Andreas Weissenbach Bernhard accepted the challenge and designed a rectangular annex on slender supports and using a steel-framed construction technique. A project of superlatives at all levels. Alongside the 160 tons of steel this remarkable piece of architecture used the world's largest glass panels – four sheets of triple-insulated glass, each measuring 3.04 x 19.21 meters. Manufactured by local glass refiners sedak, who had already earned their spurs in international projects such as one with Norman Forster Architects for Apple. In fact, sedak even designed its own machinery in order to purpose-manufacture these giant panels. The installation of the glass in itself demanded a great deal of skill and know-how from everybody involved. After all, "fitting seven tons of glass up on high was always going to be a challenge," comments Bernhard.
Behind its glass panels, the WAGNER Design Lab spreads out over a wide area and does not use a single supporting pillar. The intention is for the fascination generated by the building's architecture to extend to and remain constant over its generous interior. Together with the architects at Gonzalez Haase AAS, Diez has made a major contribution to this: In a matte black, the "D2" system recently produced by the three partners structures the open white expanse, dividing it up into a showroom, a work area and a lounge. "The 'D2' system allows us to display all the elements that a modern office requires," explains Peter Wagner. It is based on a construction kit with aluminum profiles, connectors and honeycomb panels – a sustainable overall setup and a light construction. All the elements are simply plugged together and they can be assembled without screws. "Stefan Diez has really conjured up something ingenious here," comments Peter Wagner.
In the WAGNER Design Lab the "D2" system showcases the models of chair available from Wagner Living in a kind of giant type case. "No other shelving of these dimensions succeeds in offering this kind of stability with such thin panels which are, after all, only plugged together," explains Peter Wagner. Next to the shelving is a nine-meter table which offers plenty of space for working, as well as practical recessed ducts for cable management. Visually speaking, the table boasts clear lines, as well. There is also a lounge – slightly separated by transparent curtains – for breaks and meetings. In combination with the extensive length of the room and the "D2"'s clear lines this makes for fascinating vistas from any perspective. The Wagner staff from the Marketing, Design and Interior Design departments can thus use the WAGNER Design Lab flexibly as an alternative to working from home and for all kinds of creative work.
An oversized, double-sided showroom in the midst of the most beautiful nature. Behind the glass facade, the silhouettes of chairs and other furniture – our new WAGNER Living showroom in Langenneufnach! 
.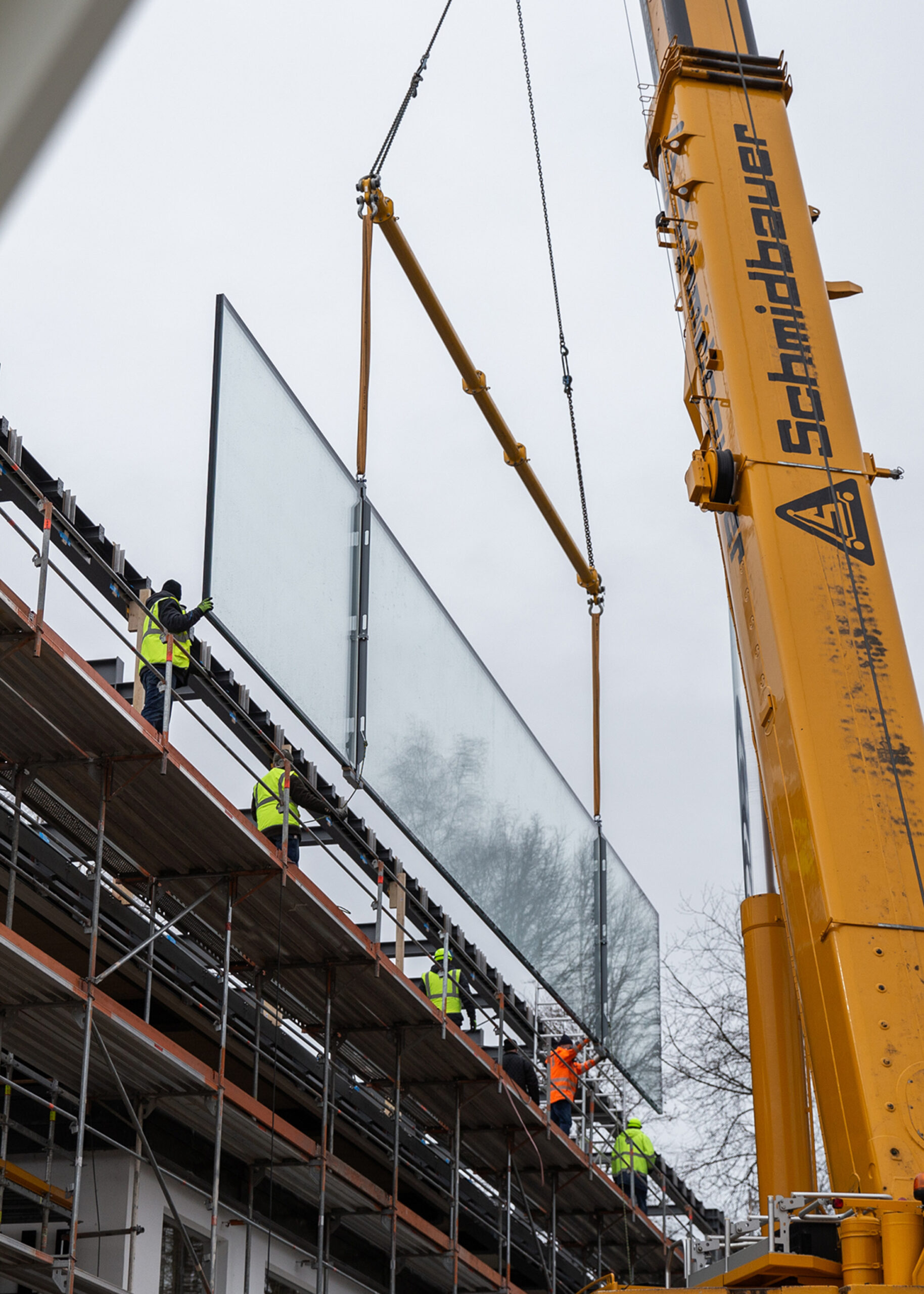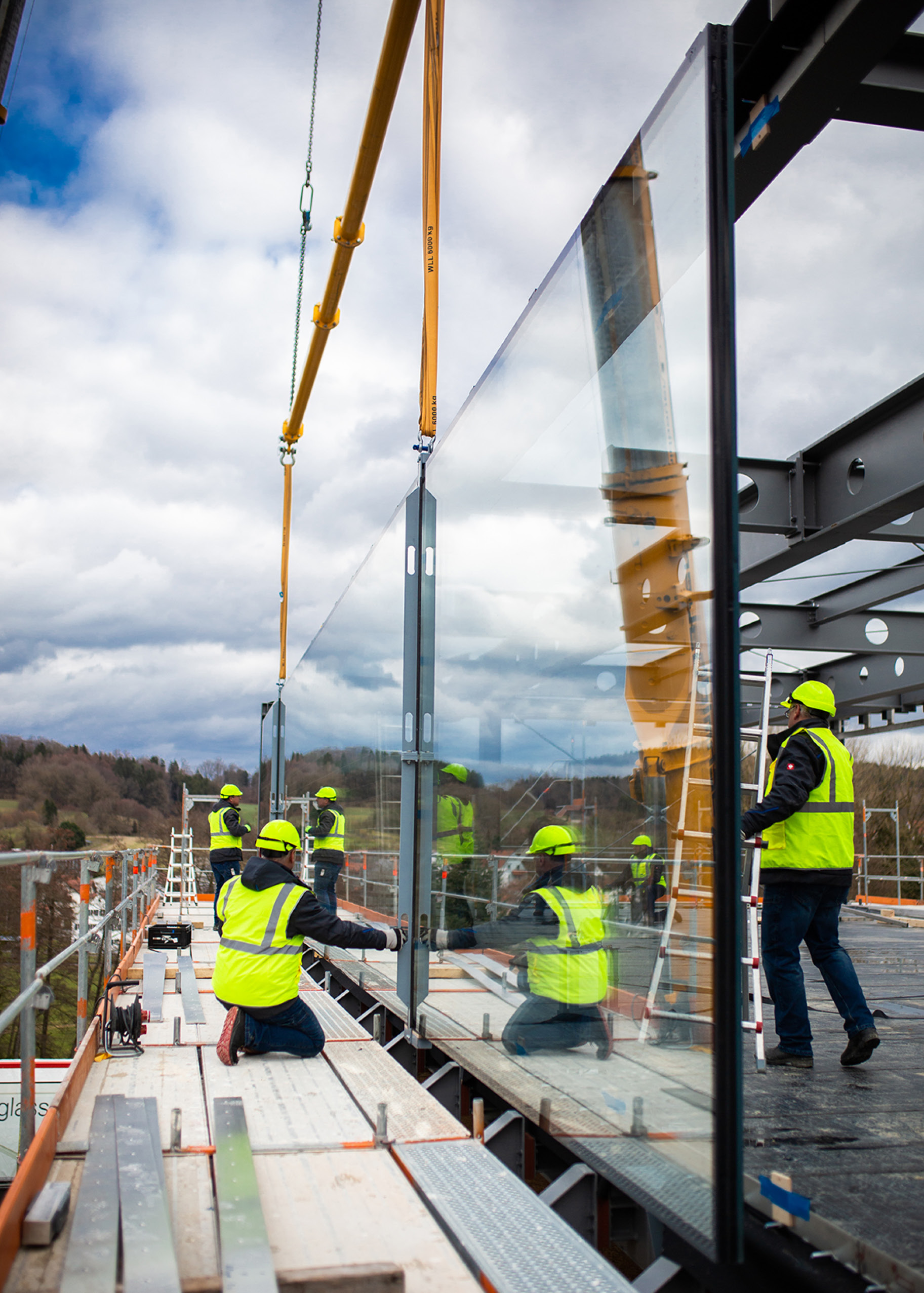 A project of superlatives: With a length of almost 20 meters, the glass finisher sedak realized the largest glasses in the world for the Design Lab.
Our product designers in profile
The spectacular building offers space for exhibition and inspiration for customers and partners as well as a case study and think tank. Designed as a multifunctional office of the future, the most creative minds in the industry meet here to pursue new, open-ended approaches and turn visions into reality right on the spot. Here we introduce our companions from WAGNER: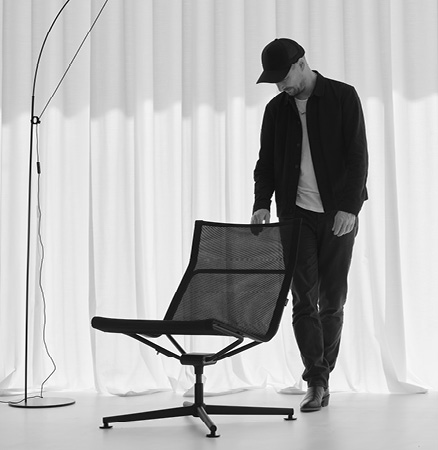 The D1, in its design for concentrated work at the desktop, conference table or in the co-working space, is a chair that combines moving ergonomics and maximum functionality with a unique, purist design approach. In this way, it makes pleasant, healthier sitting possible and ensures a stimulating working atmosphere in creative new-work environments.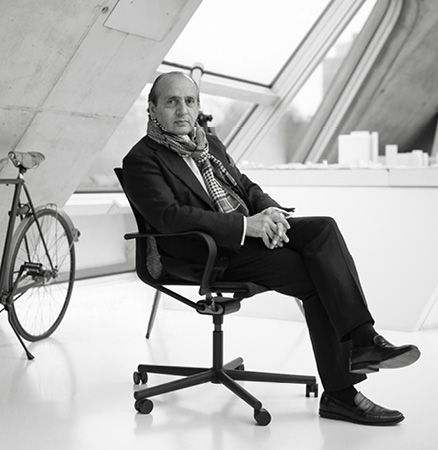 Hadi Teherani, who was born in Teheran in 1954 and raised in Hamburg, is a versatile, internationally-recognized German architect and designer. His work knows no boundaries in any respect. It transcends nationalities and fields of expertise. His projects are geared towards creating an evoccative atmosphere, emotional intensity and ecological sustainability, which is already present at the draft stage. The first "green" train station in Germany at the Frankfurt airport and the Kranhäuser in Cologne along the waterfront of the river Rhine have become wildly recognized and powerful landmarks. The unusual breadth of exepertise, ranging from architecture and city planning to interior and product design, make for successful compositions in which all the elements blend harmoniously.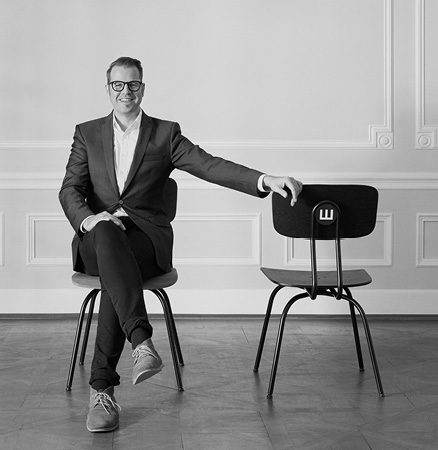 Corporate interior is a matter of passion. Corporate interior is a matter for FORMWÆNDE.
Florian Kienast is the owner and CEO of formwænde. Born in Hamburg, Florian first trained to become a carpenter, then a state certified technician for interior design and interior construction. The awareness of shapes and haptics, as well as the possibilities and finally the effect of wood as a material, helped him to carefully re-interpret the history of a classic chair in a completely new way in the WAGNER philosophy and to adapt it to the new world. The distinct materials from those days remained, which he combined in an unrivalled manner to create a special design object.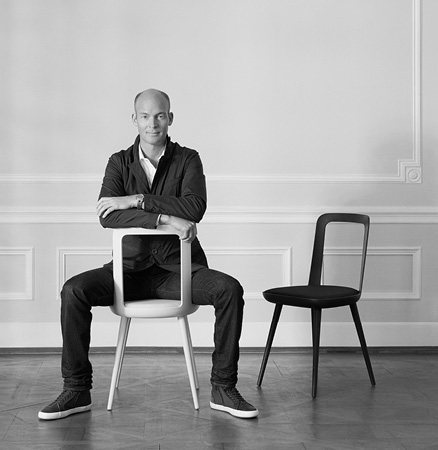 Good design is much more than beautiful products: It combines function with fascination and gives brand values a distinctive form.
ID AID is an independent design studio founded in Stuttgart in 2011. It develops innovative concepts, products, spaces and strategies for national as well as international companies and brands. A competent team of designers around company founder Sven von Boetticher ensures space for creative ideas, based on team-work and an open company culture. Our personal way of designing products and offering brand consultation and strategic planning, generates archetypal product solutions and authentic concepts for product and brand communication.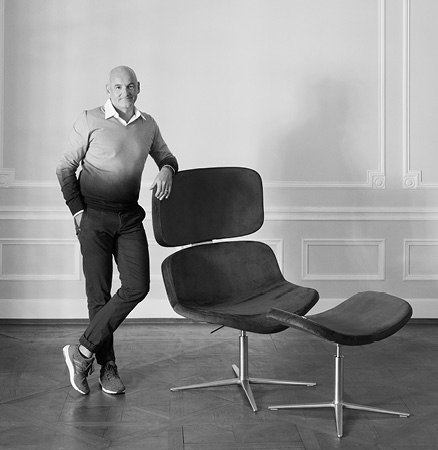 Rainer Bachschmid was born in the South of Germany at Lake Constance. In addition to his training as a carpenter, he studied Industrial Design at the University of Wuppertal. After graduating in 1994, he collaborated with various designers like Babel Design and Moll Design. Later, Rainer Bachschmid moved to Switzerland. He has worked as Head of Development and Design for Reinhard AG Furniture Factory for 10 years.
In 2006, he founded his own design studio and in 2009 rabadesign GmbH of Switzerland. Since 2005, Rainer Bachschmid is also a Design Lecturer at the Bürgenstock Training Centre for Master Carpenters (VSSM). Together with his wife and two children he currently lives in Beckenried, Switzerland.